Notary Services for Non-clients
775-815-2853
Call for an appointment today!
A Notary Public administrates oaths and affirmations, takes affidavits and statutory declarations, witnesses and authenticate the execution of certain classes of documents, and takes acknowledgements of deeds and other conveyances.

Victoria has completed the Nevada State Training for Notary Public.

Proudly serving Washoe, Churchill, Lyon and Carson City for over 15 years!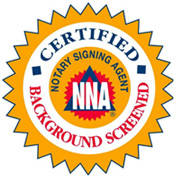 Bonded
Notary Fees

Acknowledgment (NRS 240.100)
First Signature (per signer) $5.00
Each Additional $2.50

Jurat/Oath
First Signature (per signer) $5.00
Each Additional $2.50

Available for Appointment in Office
Monday-Friday 8:00 AM- 4:00 PM

Travel Fees NRS 240.100 (3)(d)(1&2)
6am-7pm $10/hr (2hr min.)
7pm-11pm $25/hr (2hr min)
Document Signings Include:
Financial
Legal
Real Estate
Insurance
Medical
Adoption
Travel
Court
Auto DMV
Administrative & Realty
Oaths
Affirmations
Acknowledgements
Certified Copies
Affidavit
Power of Attorney
I look forward to serving your notary needs. Discretion held in highest regard.
Cash, check or credit card payments are accepted.
For more information please visit the Nevada Notary Law Information Page
Notary Fees are based on NRS 240.100 from
http://www.leg.state.nv.us/NRS/NRS-240.html#NRS240Sec100