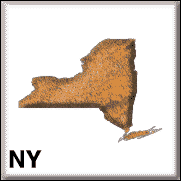 New York Divorce

Nevada Divorce & Document Services offers two (2) different divorce papers for residents of New York.

1) New York divorce
2) Dominican Divorce


Nevada Divorce only provides papers for divorces that our attorneys have provided a written legal opinion of validity. We do not offer other types of divorce, such as Mexico, because our attorneys advise us that those divorces are never valid.

1. New York Divorce Papers - $149.
Do-It-Yourself Divorce Package - includes typed papers ready for you to review and allows you to do you own uncontested divorce. Requires only one signature to begin the process.

Forms We Obtain From The State of New York

Easy to Follow Instructions - that will help you in filing the appropriate papers at the appropriate time. We obtain instructions from the State of New York.

The papers we will type for you include instructions and forms published by the State of New York. Because we cannot decide which forms are best for your individual situation, you must use your own judgment in selecting forms to file. Should any additional forms be required to complete your case, please contact our office and we will provide a copy of that form to you at no additional charge.

Step 1.

Go to New York Questionnaire and create your own personal on-line account. With this system you are able to save all information, log in and log out at any time until the information has been completed.
Step 2.
Answer the simple questions.
Step 3.

After you have answered all the questions click the Submit button and your answers are instantly transmitted to our office. Our staff then types your divorce papers ready for you to review, normally within a few hours, and sends them to you by e-mail or regular mail.

| | | |
| --- | --- | --- |
| New York Divorce | $149 | |

---

---

2. Dominican Divorce

Uncontested quick divorces in about 5 weeks.
If a New York divorce is too long for you to complete, a Dominican divorce is an option. You must attend a Hearing - fly down to Santo Domingo one day; fly home the next.

| | |
| --- | --- |
| Cost - | |
| Initial fee - installment | $1,000 |
| after you sign the papers | $950 |
| Total | $1,950 |

• Both Parties Must Sign
• Papers Filed by Licensed Attorneys
• Free Inclusion of Property/Debts and Children


This amount includes all attorney's fees, filing fees, mailing fees, publishing fees, translation fees and certification fees. Add $100 for each child. Airfare costs to the Dominican Republic are extra and cost about $400 - $800, depending on where you will be flying from.



| | | |
| --- | --- | --- |
| Dominican Divorce | $1000 deposit | |

Click here to print New York divorce page